What Would My Home Rent For?
In order to be able to determine the market rate of your home, we need some basic information from you. Please provide your name and property address and an email that we can return your rental rate.
We research comparable properties in the MLS, Zillow, Trulia and other internet sources that have already been rented in your community to determine the highest possible rent for your property. We strive to rent your home for the highest amount in the quickest time frame.
Dr Phillips Property Management
Let Us Manage Your Dr Phillips Rental Property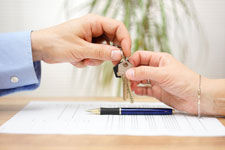 If you own an investment property in the Greater Dr Phillips area, let us manage & rent it for you!
Do you really have the time, experience, patience or desire to be a landlord? That's where Orlando Realty Solutions excels. We provide Honest, Ethical and Professional Management and Rental Services.
Have confidence in knowing that we will take over all the stressful and time-consuming responsibilities that come with being a landlord. We'll handle everything!
The Benefits of using Orlando Realty Solutions
Secure Creditworthy Tenants – Credit & Criminal Background Checks, Employment Verification
Lease Preparation by Attorney
Monthly Bank Transfer of Rental Proceeds, Monthly Statements
Quarterly Property Inspections – More if necessary
Lawn, Pool, Pest Control & Maintenance Services
Annual Accounting Statements, 1099/1042
What we do as your Dr Phillips property manager:
Maximize Your Rental Revenue
Protect Your Investment
Advertise/Market your Rental through Numerous Sources
Secure Quality Tenants
Application Processing
Criminal & Credit Checks
Employment Verification
Lease prepared by Attorney
Lease Signing
Rent Collection
Tenant Inquiries
Handle Maintenance Issues
Monthly Accounting & Statements
End of Year Accounting – 1099/1042 Statements
Coordinate Eviction, Rarely necessary
Maximize Your Rental Revenue:

As a real estate brokerage, we research the MLS to ensure that we are marketing the property at the highest possible market rent. We use market rent to ensure that you receive the highest rent possible, while also ensuring that the rent is not too high which would extend the vacancy time period.

Protecting your Investment:

Once we accept a tenant, we typically inspect the interior of the property within the first 30 – 45 days of their occupancy. This gives us feel how they are treating your property. We will typically perform quarterly inspections of the exterior and interior of the property. We want to ensure that there are no unauthorized tenants or pets and ensure that the property is being kept in a clean condition and maintained properly. We let the tenant know their responsibilities in maintaining the property according to the lease.

Advertise / Market your Property:

We advertise your property on numerous internet sites, the MLS and onsite signage.

Application Process:

We believe that key to successful property management starts with a thorough vetting process of the prospective tenant. We want to make sure that we secure tenants with the willingness and ability to pay their rent. We do a full criminal and credit background check, verify employment and check prior residence history. The tenant's gross monthly income should be at least 3 times the monthly rental rate. We thoroughly review all application information to make an informed approval or denial decision.

Lease Preparation / Signing:

All of our leases are prepared by the premier Property Management Attorney in Central Florida, Heist, Weisse & Wolk, PA. The lease is prepared to protect the interest of the Landlord, although fair to tenants. Once the lease is prepared, we meet with the tenants to explain and answer any questions prior to signing.

Rent Collection:

Rent is due on the first of each month, with a grace period until the 5th. Most tenants take advantage of our online rent payment portal, which is fast and convenient. If rent is not paid by the 5th, we call and email the tenant and post a 3 Day Notice on the front door of the property. This notice states that they have 3 Days to pay the rent or vacate the property. This is a serious notice that typically induces payment and is the first requirement in an eviction proceeding.

Tenant Inquiries / Maintenance:

We handle all calls, inquiries, maintenance requests from the tenant on your behalf. One of our strengths is problem solving skills to handle and resolve issues on your behalf. Tenants can send any maintenance requests through our online website.

Monthly Accounting Statements:

Once the rent is received, the monthly reconciliation occurs and payment is made by online bank transfer to the owner. A monthly statement is also emailed to the homeowner.

End of Year Accounting:

As required by law, we will have our accountant prepare the necessary 1099/1042 tax statement that will show your gross rental income received each year. We will forward this statement to you along with copies of all monthly statements so you will have proof of income and expenses for the preparation of your annual tax return.

Eviction Process:

Our application screening process works as we have only evicted one tenant since being in the property management business. Our attorney will process an eviction as is necessary, as they are the experts in the business. Check their website for details at www.evict.com
We provide you with the peace of mind in handling the management of your investment home by true professionals. We are the solution for your property management needs and even have it in our name, Orlando Realty Solutions.
Contact us at 407-739-1716 with any questions or email me at broker@orlandorentz.com.
Dr Phillips Area Information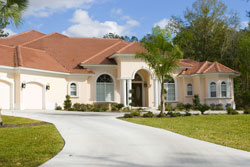 The area of Dr. Phillips is named after Dr. Phillip Phillips, a Central Florida citrus magnate. He was responsible for several key innovations in the processing and packaging of orange juice. By the early 1920s, he owned thousands of acres of groves, stretching across nine Central Florida counties and extending from Conroy Road on the north to the south end of the Sand Lake Chain, encompassing all of what is now Bay Hill, Orange Tree, Sand Lake Hills, Clubhouse Estates and Turkey Lake Park. Source From Wikipedia
Areas We Serve
Celebration
Clermont
Minneola
Groveland
Montverde
Davenport