Interested in Increased Revenue?
Realtor/Agent Property Management Referral Program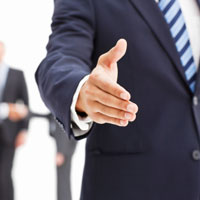 First things first - We will not sell the properties that you refer to us – We will refer them back to you for the sale!
Orlando Realty Solutions is one of the Premier Residential Property Mgmt firms in the Central Florida market.
Owner Pete Howlett

Over 20 years in the Real Estate Industry, 10 years managing Residential Properties.
2016 President of the Orlando/Central FL Chapter of the National Association of Residential Property Managers (NARPM)
These qualifications give you the comfort that you know that your referrals will receive professional & experienced representation with their investment properties, which makes you look great for referring us. Let us handle all the property management issues, so you can concentrate on real estate sales.
We are currently accepting new residential management clients in Celebration, Windermere, Winter Garden, SW Orlando, Dr. Phillips, Clermont, Minneola, Groveland, Montverde and Davenport (north of I-4).
Keep in mind that whenever your referral client decides to sell, we will refer the client back to you to assist them sell the property or pay you a 30% listing side referral fee instead, it's your choice.
Fee Schedule for Management Referrals:
Rent up to $1000 – pays $300
Rent between $1001 - $1500 – pays $400
Rent between $1501 - $2000 – pays $500
Rent between $2001 - $2500 – pays $600
Rent over $2500 – pays $750
We also offer Caretaker Services for 2nd Home Owners – Weekly inspection of a Non-Tenant Occupied property for an Absentee Owner. Call for more details.